At Dr. Kernstock's practice we understand a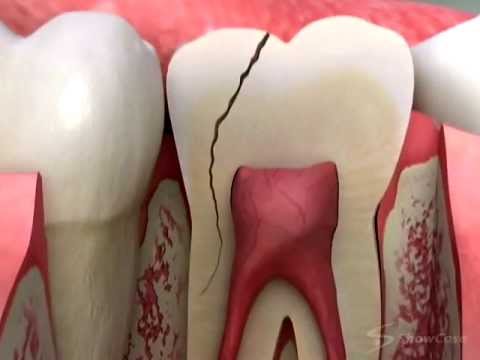 broken tooth can cause two distinctly different types of pain.
If a break (fracture or crack) extends into the tooth's internal nerve, the pain may become intense as more bacteria accumulates inside the tooth. In most cases, these should be seen by a dentist as soon as possible, as they might require a crown or extraction based on the severity of the fracture or crack.

However, in some cases, the pain is due to a broken tooth's sharp edges causing irritations or abrasions on your tongue or cheek. In many cases, these do not require immediate, or emergency care. These can be scheduled in a future appointment where our dental team can explore the options you have to restore your smile.

Keep in mind, healthy teeth are strong and do not break or crack easily. If your tooth develops structural damage, you may have a more serious problem that requires immediate attention, such as eroded enamel or a failing filling.